Maps
Select mapping exercises and situational analyses.
St. Louis White Plight
Produced in collaboration with Michele Chen for Jacqueline Margetts' option studio, "Hodiamont Beeline," at Washington University in St. Louis.

Historical demographic changes of white and Black populations observed in St. Louis City and County have directly correlated with urban renewal projects, redlining policies, municipal property zoning, and the National Housing Act in St. Louis beginning in the 1900s. Mapping these policies, which are often disguised midleadingly as ideas of reform and renewal, alongside demographic patterns highlights the systemic forces behind the phenomenon of "white plight."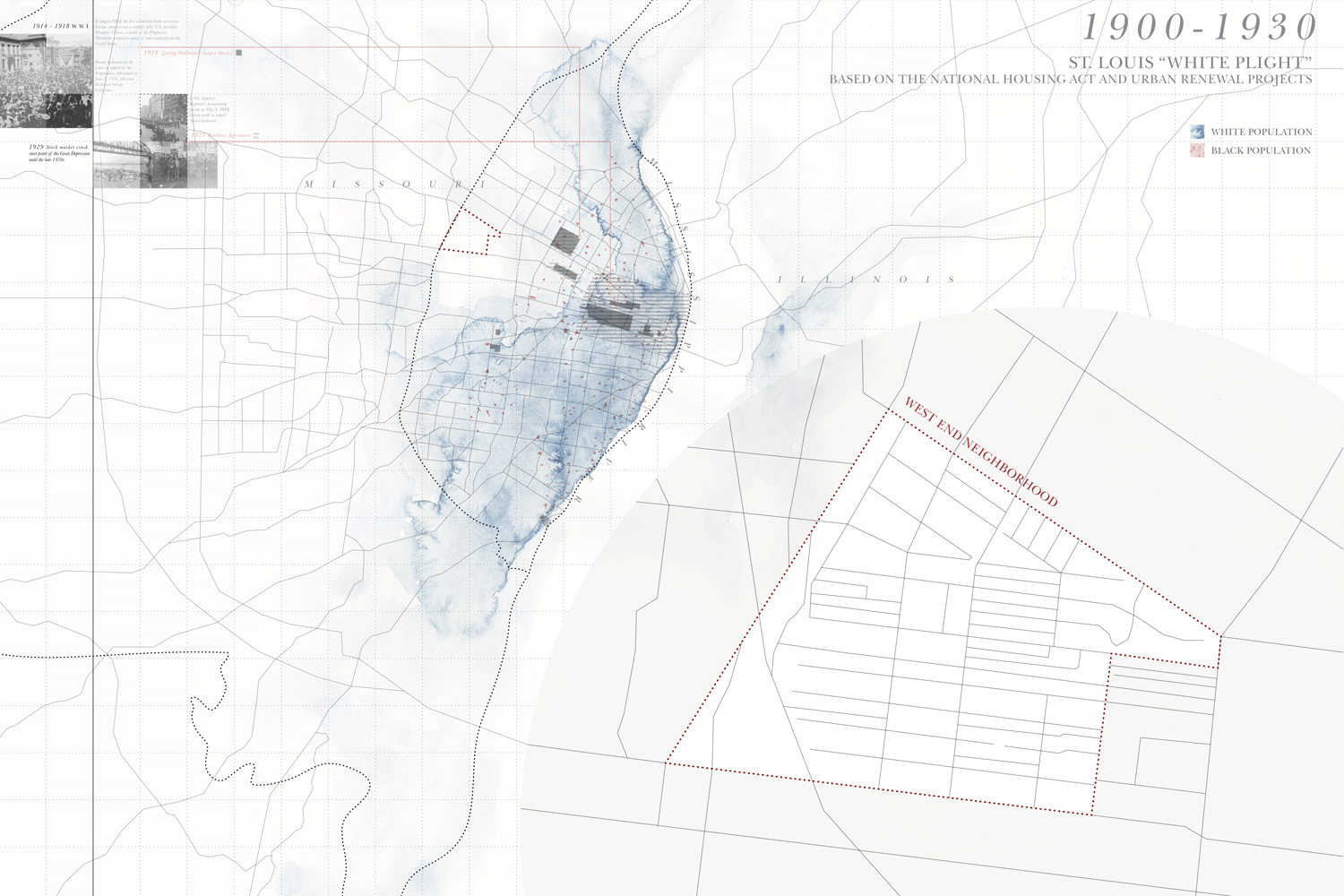 From St. Louis to the Dead Zone
The link between industry and the ecological health of the Mississippi River is depicted at two scales. At the city scale, industry and farming along the river were plotted, and intriguing barge terminals with receiving arms became the structural precedent for the
site-specific speculative design intervention
. At the continental river scale, the accumulation of excess nutrient runoff from major industrial cities contributes to an oxygen-depleted 'dead zone' in the Gulf of Mexico.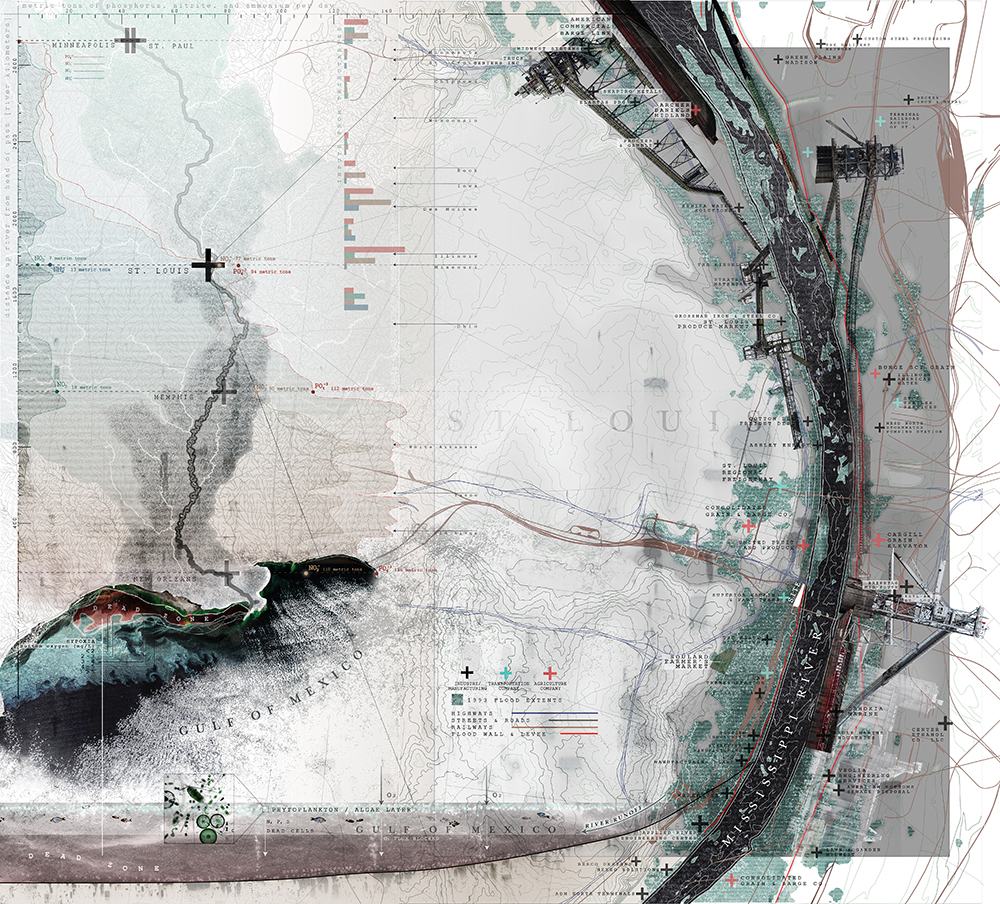 St. Louis West End Neighborhood Situational Assemblage
The last streetcar ran its final course on the Hodiamont Tracks in May of 1966, succumbing the pressures of suburbanization and the dominance of cars that claimed the streets. The Hodiamont Tracks is currently a desolate back alley that penetrates the West End neighborhood, and much too often the site of illegal dumping and activities, deplete of community-enhancing amenities. The tracks in this underserved neighborhood will soon be transformed into a greenway, enticing people back with its social and ecological vibrancy.
A chosen site for a
design intervention
adjacent to the Hodiamont Tracks Greenway was determined after layering maps of
historical creeks, vacant lots, open space, and civil rights landmarks
.